THE GOLDEN THREAD
Dualchas' unique architectural expression, combining the contemporary with deep knowledge of the past.
If you visit the Isle of Lewis, you can see the footprints ('tobhtaichean' in Gaelic) of old buildings. Blackhouses.
Although they too went through iterations of different building techniques, the Blackhouse was an answer, in that particular location, to the most foundational questions one has when creating a place to live.
How will I keep the weather out? What materials will I use to build this? How will I build this? How can I make a home for my family?
There is a golden thread from these buildings to the questions which are now being asked in architecture today.
If Corbusier designed 'machines for living' how should you work with an architect to create a machine which is right for you? What impact will it have on this landscape? How will this building age, not just as time passes but as trends pass by?
We have moved up Maslow's pyramid of needs and so we have gone beyond shelter as the most current of our needs. We are more aware of landscape and what it means when we want to situate a building in it. But the best way to future proof yourself is to see what has worked in the past and what has carried through.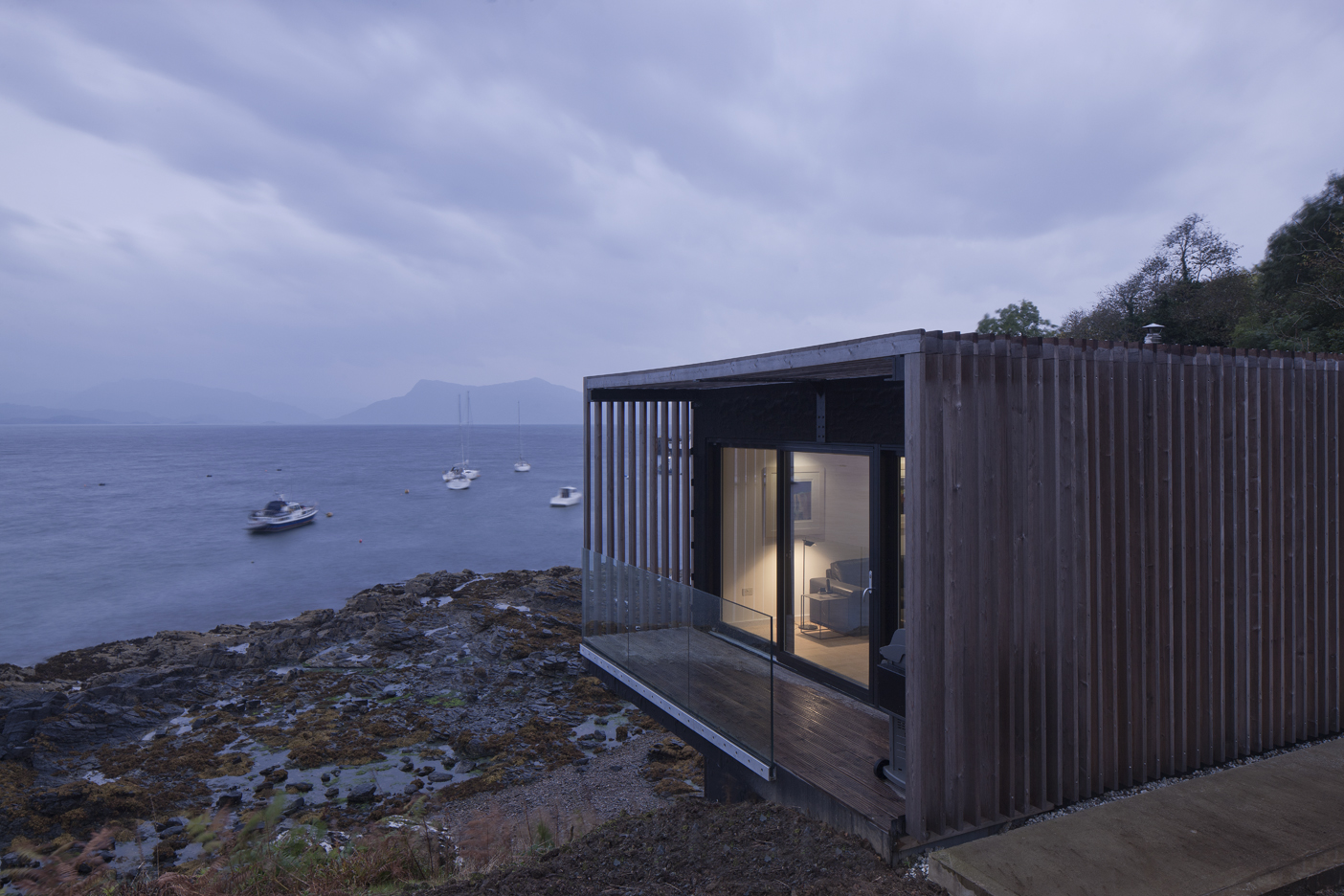 Dualchas' approach
Looking at the ethos behind Dualchas' work, how they approach the craft of creating machines for living in, it makes perfect sense now to take the best ideas of people who had gone before us and answered these questions in their own ways.
Neil Stephen is co-founder of Dualchas Architects along with his brother Alasdair. He says "I think when you're designing and building in these amazing landscapes you want your buildings to connect, you want your architecture to be valued and I don't think architecture can be valued unless it is of a place and feels as if it belongs there," said Stephen.
"My colleague used to describe it as the architecture of restraint and I think that's possibly a good way of looking upon it. So I think Dualchas is probably that there is a sort of restraint to it. We have to think about the landscape, to think about the spaces, to think about the light."
But at the time that Dualchas started, this connection in the Hghlands, had been forgotten. Materials were in favour because they were new. The landscape was something 'other'. Building styles at times lost any connection to the architecture of place.
It was just a moment of serendipity that caused the connection to be re-made. It came from an intense period of change and connection with culture and place that Alasdair Stephen, co-founder of Dualchas, went through. He moved to Skye to learn Gaelic and develop his thinking behind his design practice. He collected Gaelic words from his grandmother which otherwise would be lost, and he began to look at the stories that were hidden in the old structures.
Which way did they face? How did the wind hit them? How was the space organised? How can I live in this place and not run out of resources? Sustainablility was arguably front and centre for people who made their living in a more localised place, using what was geographically accessible.
Neil continues "I think designing buildings that are truly sustainable, it has to bed in to be part of a place. You have a lot of responsibilities to your client, to your client's budget, to the landscape, to the environment as well as being creative. So you can't just look upon it as a creative industry, you have to look upon it as something that's much more complicated and multi-layered than just art."
Neil's view on Contemporary Architecture
These questions that Neil touches on are the same questions people are asking of Contemporary Architecture at the moment. It is the same bedrock we are working with, although separated by time. Questions to do with sustainability, how to use space, how to incorporate technology. How will I future-proof what I am doing? How will I know I'm doing the right thing?
The answer to that is, if you hold to the golden thread of thought that carries the answers to these questions over years and generations, you'll build something truly contemporary. You'll build something which will age well over years and generations too.
Neil says "We don't shout out, we don't try and be loud, we try and be simple in the forms but also highly finessed. We are an artistic practice, but the key thing about architecture is it's not something which is just about being creative, it's about delivery. Otherwise the next generation won't cherish it and it will end up just being a ruin or a memory."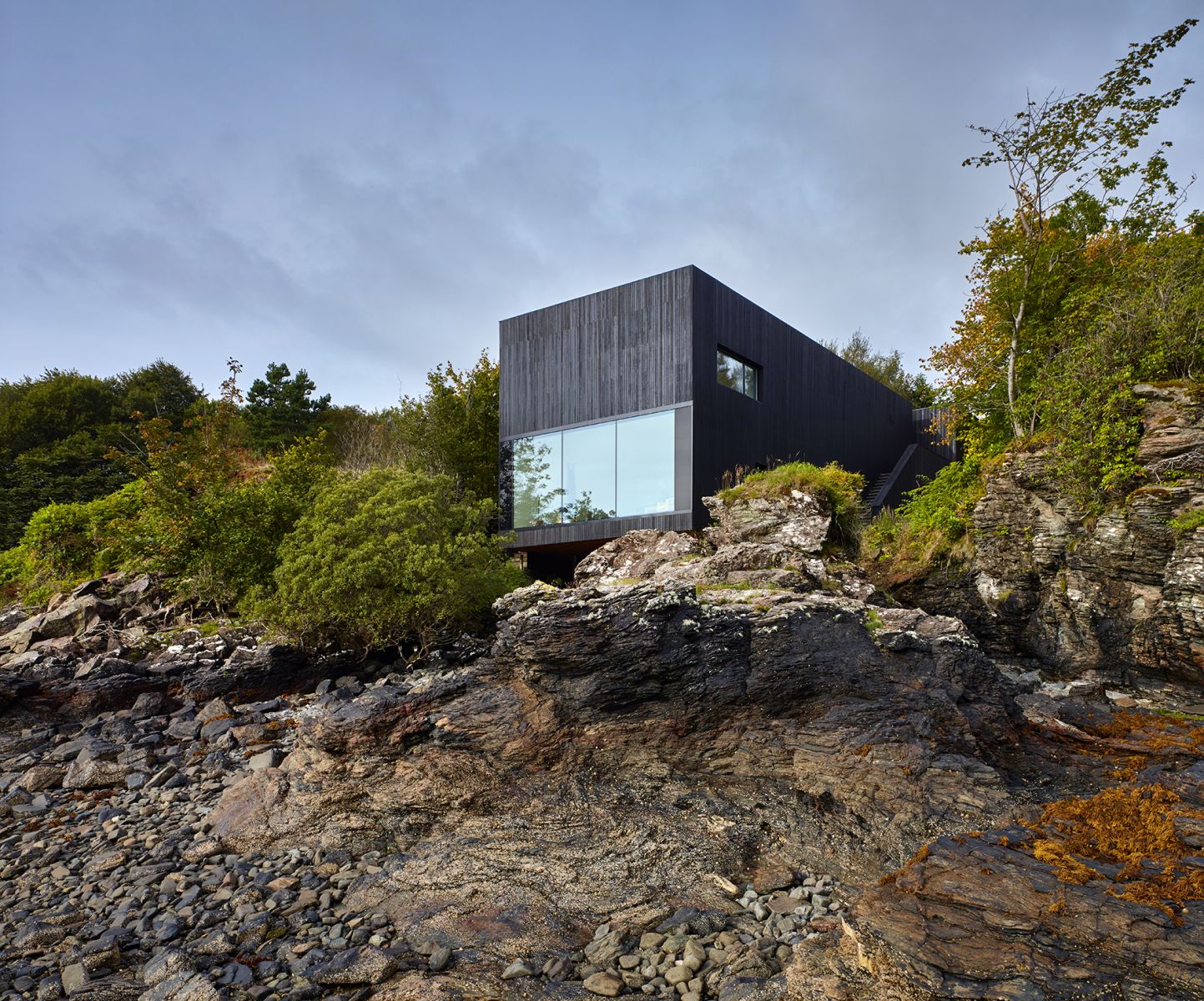 To see how the ethos behind Dualchas' work informs their design, we've created a case study of three buildings which we think illustrates the company's unique approach to making 'machines to live in'. Here you can see the interplay between landscape, sustainabiity, art and liveability and you can start to begin your own journey towards building a house that answers these questions, in your own way.