Bringing the landscape and the people closer together

Dualchas is passionate about using our environment, our culture and our landscapes to influence contemporary architectural design, so much so it is what we chose to name ourselves. Gaelic for "cultural inheritance", Dualchas offers our services to create modern home designs, contemporary house plans and bespoke spaces that are shaped around your needs, the environment it stands in and the drive to connect the land with the living. At Dualchas, our team incorporate flair and experience to provide a full client-led service. Our aim to make your dream a reality and to add maximum value to your project. By exploring design ideas for large and small projects and delivering a high quality finished product, let us prove to you why we are leaders in our industry.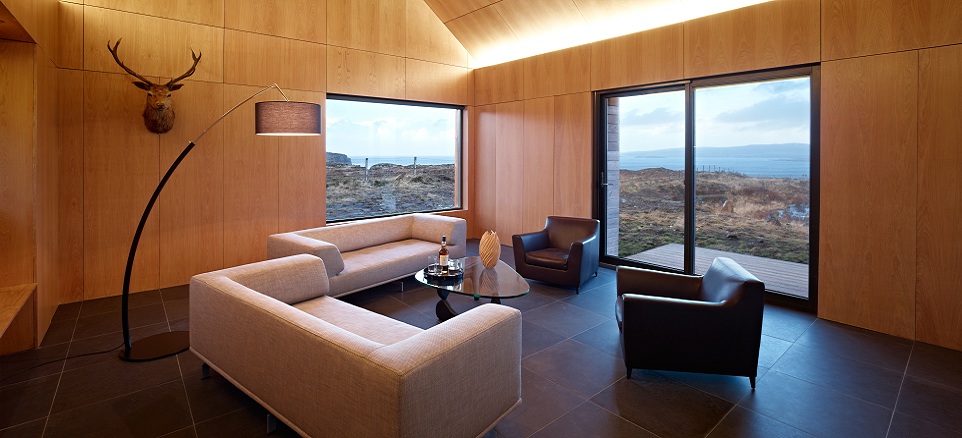 Our surroundings have a direct impact on the quality of our lives, and so we approach each project, regardless of its size, to create tailored homes that are beautiful, functional and reflect how you live your life.
While many architects may stick to adapting the same ideal of modern architecture for each client, we know that no two people are the same. In terms of what they need, how they approach life and how they see their perfect home, everybody deserves a space unique to them. This is why Dualchas works towards a unique creative vision for every project, taking inspiration from the landscape, the environment and the client.

Dualchas is known for our expertise in modern designs, innovative ideas, and technical skill from new builds to renovations. Restoring the life of a property is a big task and one we approach with a respect for what is excellent about the existing and an open-mind on how it can be raised up to something extraordinary.
We offer designs to completely redesign a property, add to what is already there, and conceptualize spaces to better meet your needs. Whether this is opening up a property to create an open-plan living, adding a home office to your home or breathing life into a building that has seen better days, we'll work to produce a design that'll spark joy. By looking at what is already there, whether a worn down home or set of ruins, we can better understand and gain inspiration for how the renovation can look. However, this does not mean that you can't have a unique space and stands out; it is merely a means of knowing what can be used from the past to build upon for a better future.